Upstate's Premier
Tent, Table, And Chair Rental Provider Easy Online Ordering & Delivery

Book Online Now
Rent The Best Tent, Table, And Chair Specials In SC
  Tents Tables and Chairs
Event Tables, Chairs & Tents for Rent
Renting tables, chairs, and tents shouldn't be the most stressful part of your event. Learn more about our event package rentals, and our hassle-free process. Browse our party and event rentals below, or call us at (864)982-6796 to schedule your delivery.
(864)982-6796
What will my table & chair rentals include?
High quality, clean products
Professional delivery & set-up
Professionally insured service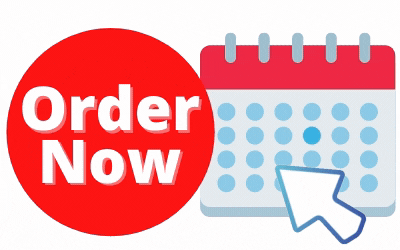 The Best Table & Chair Rentals For Every Event

Not only is the ordering process easy and fast, but the confirmation, setup, and pickup process is a breeze!

You can choose to rent your inflatable slide wet or dry and other items with our easy online ordering system or you can choose to call in and one of our amazing team members will guide you and walk you through the ordering process.

After you rent a slide, a member of our team will contact you within 24 hours to confirm the order. On the day of the event, your delivery driver or team will call you to verify the window in which they plan to arrive. Once we arrive, we will:

1. Set up the equipment in the safest location possible.
2. Collect payment if anything is due.
3. Our event attendants (available for an additional charge if you want them to stay and operate equipment) will show you how to operate the equipment safely.
4. Answer any questions you may have and verify pickup time.

That's it! A simple and smooth way to rent a water slide for your party!
SC Party Rentals Offers The Best Tent, Table, And Chair Rentals!
No party or event is complete without a place to rest, or sit and eat cake. We have the seating and table options to take care of all that. When renting any one of our inflatables, your party WILL BE the neighborhood center of attention! Your guests will bring guests of their own and they will need a place to sit. Tables and chair rentals are items you really can't have enough of.

If you are hosting a party or event outside in the hot Sc weather and you are not renting a tent, you are really doing your guests a disservice. Without shade over your guests, the sun will be uncomfortable, hot, and sticky. Your guests won't have as much fun at your party if they're worried about the heat of the sun. Save your party by renting anyone of our tents, we will deliver and set up your tent wherever you want, and best of all, you don't have to lift a finger after ordering one from SC Party Rentals
Top-Quality Package Specials Customer Service Parents Love
At SC Party Rentals, customer service and safety are the cornerstones of our business. We offer unbeatable customer service, on-time deliveries, entertaining rentals that everyone loves to make renting a water slide from us an even easier decision. Our customers are continually leaving us
online reviews
that show how much we care about providing fun for their events. We can't wait to bring some of our inflatable fun to your next party.
Our inventory of inflatable fun and other rental items include the latest safety features. These are not the items you can pick up at a local retail store. All our water slides include a no-jump net and inflatable bumpers that are designed to keep all sliders safe! Parents can relax knowing their kids are having a safe time with their friends. Part of a party is being able to socialize with other parents, friends and family. A water slide rental from SC Party Rentals provides the safe environment for the kids to take endless turns and create memories with their friends while the parents have an opportunity to do the same.
Yes, We Deliver Tents, Tables, And Chairs Near You!
Customers who Shopped For Tents, Tables, And Chairs Also Rented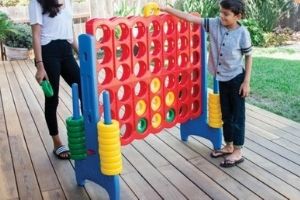 Yard Game
Rentals
Play any one of our classing game rentals from SC Party Rentals we, offer yard game rentals for guests of all ages! Just add to cart, pay, and let us handle the rest!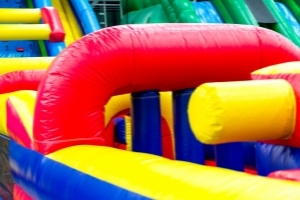 Obstacle Course
Rentals
There is no better way to build teamwork and friendships than a few rounds in our obstacle course rentals. Our bounce house obstacle courses are made out of tough vinyl yet soft enough for even your youngest jumper!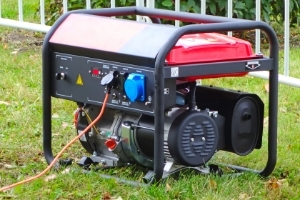 Generators, Music, Gift Cards
Keep the party going with SC Party Rentals's generators and music machines. These Rentals are guaranteed to keep your guests having fun wherever they are!
Frequently Asked Questions About Tents, Tables, And Chairs
Does the price include set and delivery?
Yes, although additional fees may apply for areas farther out. Remember prices do not include sales tax.
Do you deliver to other cities?
Yes, but once again please be aware that due to rising gas prices and the possible need for an extra truck and labor that travel fees can be quite high. Please call our office for a current quote.
Does the rental time include your set up time?
No. We arrive early to set up so you get the entire rental time to play.
That depends on how many rentals we have that day. Generally we arrive 1-3 hours before the rental time begins. If we have a lot of rentals that day, we may need to set up as early as 4 hours in advance. If this is the case, we will call the Friday before to confirm that someone will be at the party location.
We've rented some really dirty jumps from other companies in the past. Are they always that dirty?
No. The jump should be clean when you get it. SC Party Rentals cleans and disinfects after every rental.